My name is Blues Guan. I am a professional photographer who has about 20 yrs photography experience. Since 2017, my family and I moved to Saskatoon and started our own studio here.
My team and I will offer the highest quality image service for our clients. And 100% percent guarantee to provide you high quality photos. We will capture the most impressive moment of your life with your families, friends, colleagues and nature. We specialize in Commercial photography & Advertising,  Event Photography, Family and Personal Portraiture, Weddings and Engagement sessions, video making and editing.
We are looking forward your contacting, giving your recognition and help us create your unique style images. You will never regret to choosing.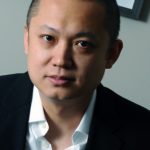 Blues Guan
Owner & Photographer